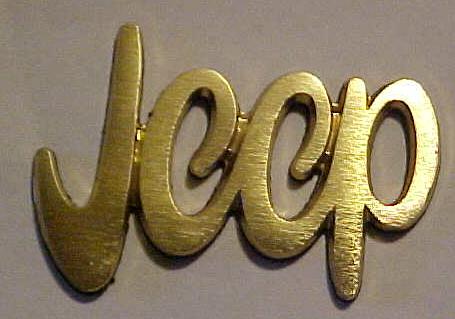 Here are some "different" FSJ's for your viewing. Some are stock, like
the Super Wagoneer. Others are special projects that have made them
a little more unique. Not all of them are something I would care to drive.
This is a 1969 Super Wagoneer - unique trim - nice speciman!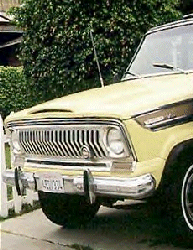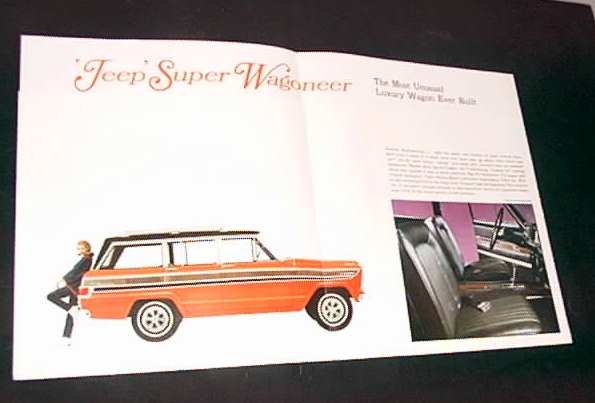 The Most Unusual Luxury Wagon Ever Built - from 1969 sales brochure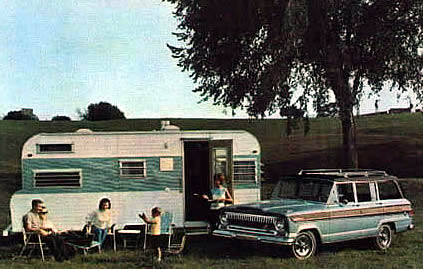 1966 Super Wagoneer - from 1966 sales brochure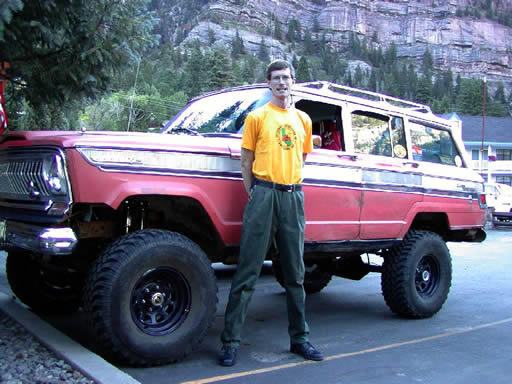 This is Ken Wetherall with his fine 66 Super Wagoneer at the Ouray FSJ Invasion 2002!
This is more along the lines of what I would like to have for an off road FSJ camping rig...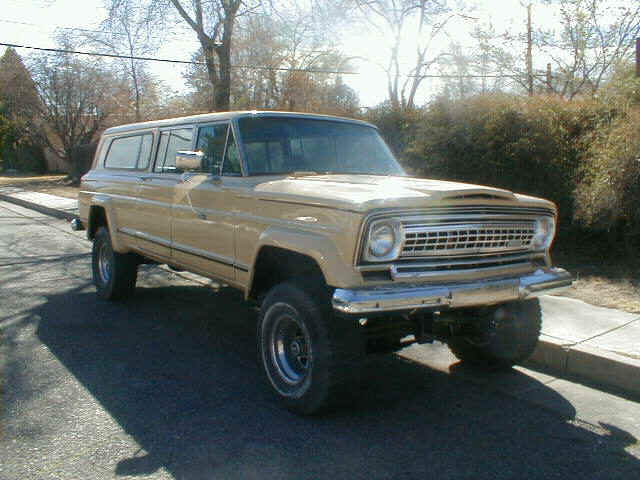 Down here, we have some customizing ideas that are different...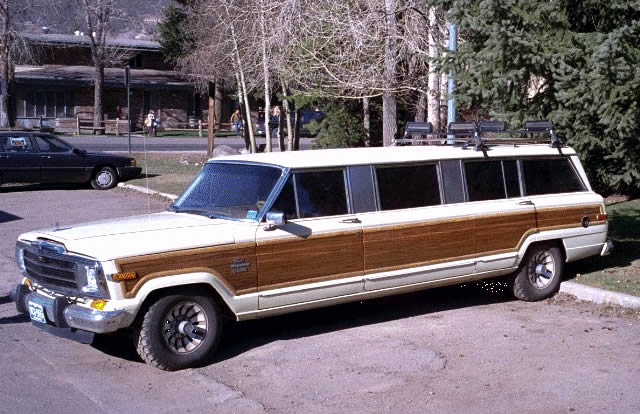 Wadaya think of a stretched Grand Wagoneer? You could do some serious camping out of this rig. Might have to give it some serious lift to get over the humps in the trail though! I would be willing to give it a try, yeah - what the heck...

Michael Shminiok found a stretch GW on a lot a while back. Click here for more info...

This 86 GW Lino was posted on Ebay in June 2001:


This one of a kind DaBryan Coach is rumored to be one of two produced, the other owned by President Reagan. This Limo is fully equipped with 5 spout electronic wet bar (with crystal barware), Electronic Load Leveling Suspension, Dual Climate Control, Dual Cellular Phones, Dual Electric Privacy Panels (Front Privacy Panel is ETCHED Glass), Color Television with Roof Antenna and Intercom System.

The 21K mile Limo is powered by a 360 V-8 engine with FOUR wheel Selec-Trac 4 Wheel Drive for those snowy ski weekends in Vail. This vehicle has always been privately owned, never for hire and stored in a climate controlled building for over the past 10 years and is in nearly perfect condition.
Slighty different approach on a stretched Wag...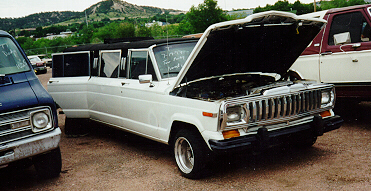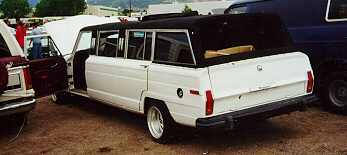 How about a lo-o-o-ong Lo-Ri-Der? =8-)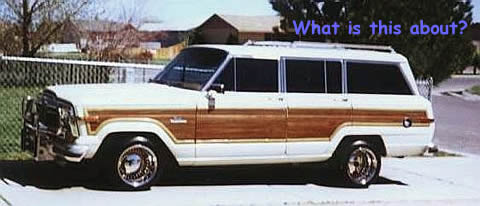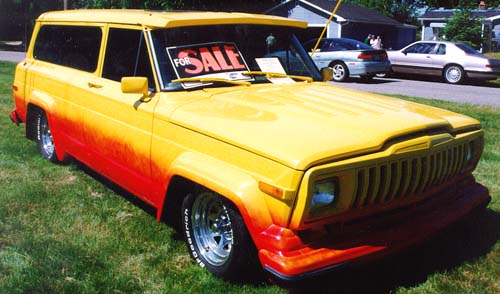 and what the heck is this? Aaaaccck! =8-(