Coming Home...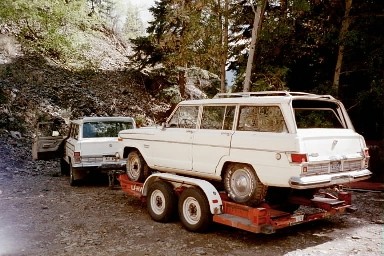 Loaded and ready to ride to McElmo Canyon!

Phoebe was discovered in Ouray on Labor Day weekend 2000 while Krista and I were there with the Colorado Full Size Jeep Association on the 2000 Recon mission. We were filling Luna up at the Timber Ridge fuel station when approached by a man who wondered what possessed us to fix up these old Wagoneers. I told him that it was just that - we are possessed! He told us that he had a Jeep that looked just like Luna he would like to sell. Hmmm... We had to take a look! The first time we saw her it was hard to hold back our enthusiasm in front of the previous owner. We managed to make it back to Ouray on September 30th to make payment, load her up and take her home. Who says you can't find Jeeps for $100?
Wow, Luna did a great job hauling Phoebe!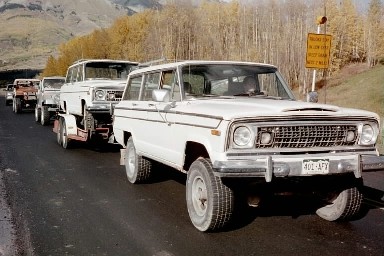 There was road construction on the way back, so we had a chance to stop and take a couple more pictures. Notice the 'baby' Jeeps behind us. Luna had a bit of a squat attitude with the load on back. Looks like twins, eh?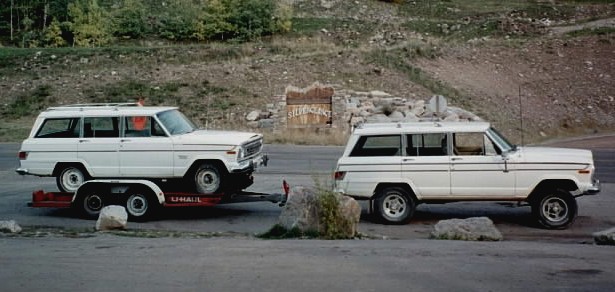 This shot was taken in Rico. Jeepstress finally has her very own FSJ again!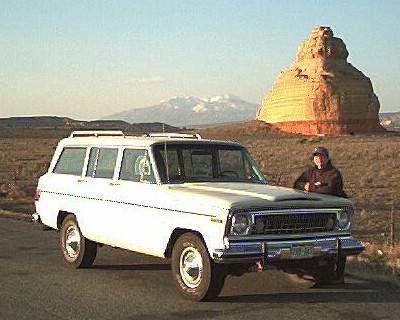 Maiden voyage to Moab for Easter Jeep Safari 2001!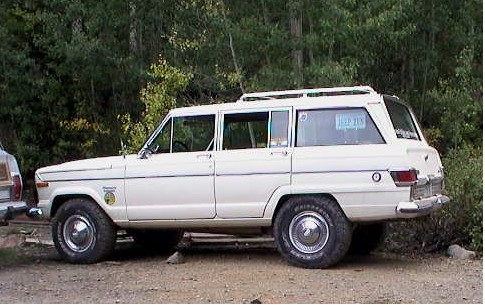 Ouray Invasion Recon - September, 2001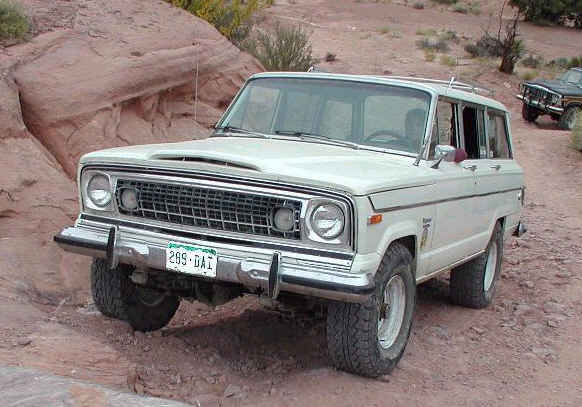 Phoebe and Krista on "Steel Bender" in Moab 10-21-01