Flint's other FSJ addictions from the Past...
I have owned six Full Size Jeeps so far. The first one was more than enough to convince me that this is the only four wheel drive for me. These trucks are built to survive industrial (ab)use. I grew up shark fishing along the Texas coast and you need a decent 4x4 to get to the best fishing holes. The shark fishing gradually expanded to many places along the Gulf of Mexico and the East coast. An FSJ with 10 or 11 inch wide tires can go just about anywhere you want along the coast. So, we did!
Below is a list my five previous FSJ's:
Period: 1976-78 ~ 1972 J4600, 360, 4 speed - Beefy truck. Sold me on FSJ's!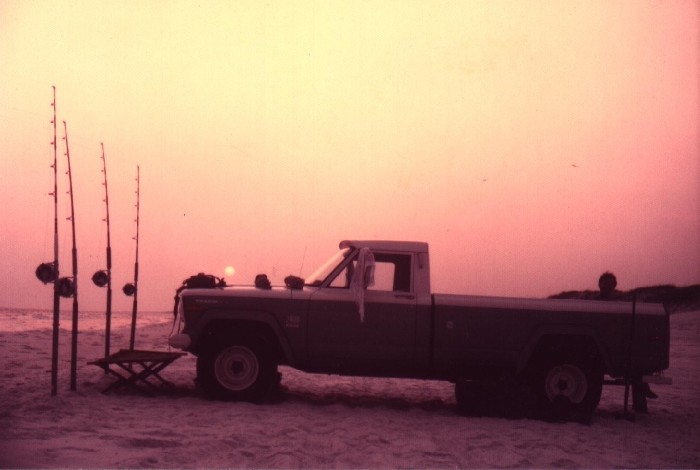 Shark fishing on St George Island FL - Fall 1977 - Check out that sunset!
Period: 1980-85 ~ 1976 Wagoneer, 401 (arghhh-arghhh), T400, Quadratrac, 2" lift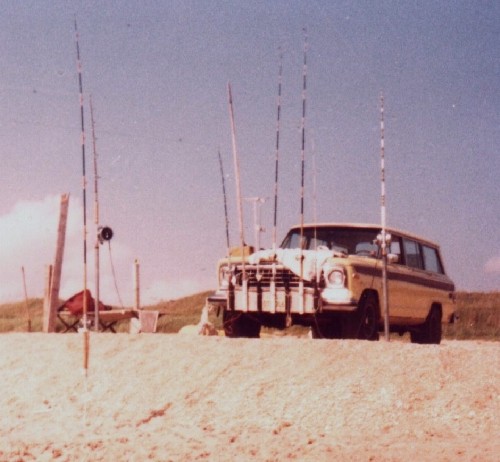 Shark fishing Padre Island TX - Summer 1981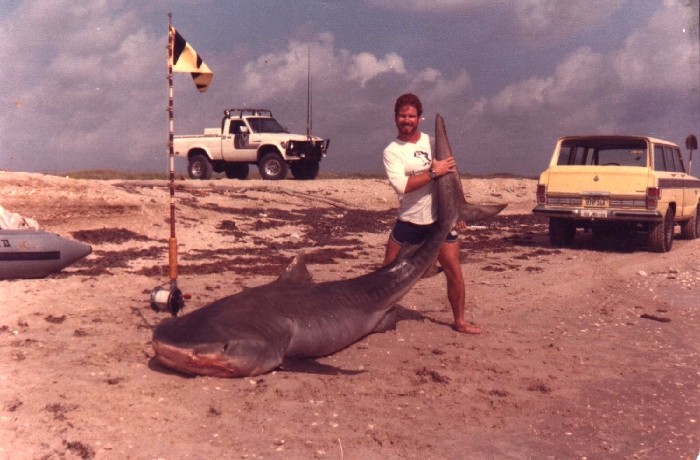 An extremely good day shark fishing on Padre Island TX - Oct 10, 1981, Tiger Frank Scarbrough and 12 foot 6 inch Tiger Shark. My Jeep hauled this big mamma down the beach from the landing zone about half a mile north of camp.
Period: 1984-91 ~ 1981 J10, 258, 4 speed, 3" lift, roll bar and brush guard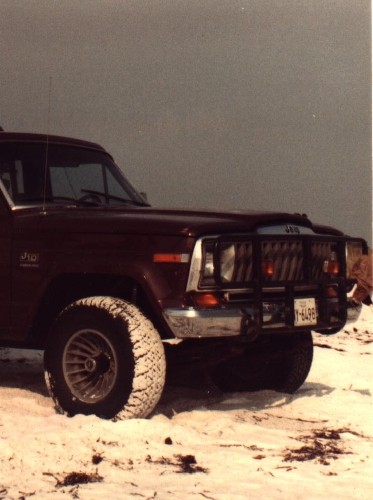 Camped on Mexico Beach FL over Labor Day weekend 1984. That sand looks like snow, eh?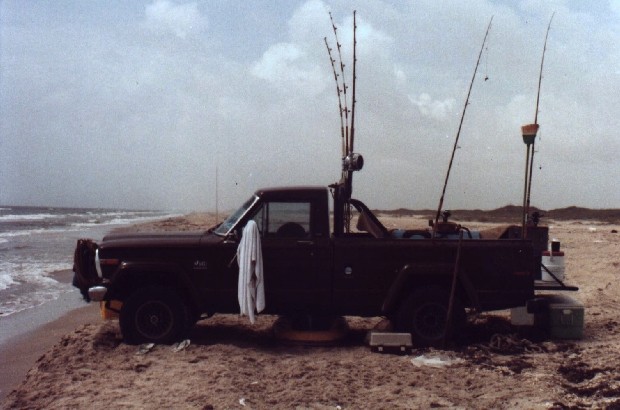 Summer 1984 on South Padre Isl TX. Shark fishing on the shell banks is a good way to keep fishing lines up off the sand and out of the water.
Period: 1985 ~ 1979 Cherokee WT, 360, 727TF, brush guard (no pix avail)
Period: 1987-89 ~ 1984 Grand Wagoneer, 258, automatic, brush guard - family truckster (still looking for pix)
I will get some more pictures posted when I can dig them up!